News and Info 學區最新消息
From: Denise Nash
October 25, 10:29 AM
To: Parents of Jericho Students (ParentsofJerichoStudents@jerichoschools.org)
Here are some recent updates from around the district:
* PTA Council sponsored a very informative Parent University. Jericho's Board of Education and administrative team were on hand to answer questions and explain their respective departments and roles. If you were not able to attend, some of the information presented is available on our website by visiting http://bit.ly/2xOUqpb
 *Jericho學區聯合PTA理事會贊助了一個內容詳實豐富的家長大學活動。Jericho學區教育委員會和學校行政團隊一起為學區居民回答問題並解釋各自的部門和職責。如果您當晚沒有參加,可通過學校網站了解詳情: http://bit.ly/2xOUqpb
*Jericho parent Annamarie Carone was diagnosed with Stage 4 Colon Cancer. Annamarie and her family are in need of any support that could help them alleviate some of their financial burden at this time. For more information and to make a donation, please visit http://bit.ly/2y3uB9W
*Jericho學區一位家長Annamarie Carone被診斷患有第4期結腸癌。Annamarie和她的家人現在需要鄰居們的支持來幫助他們減輕一些經濟負擔。欲了解更多信息並進行捐款,請訪問 http://bit.ly/2y3uB9W
*Save the Date for SEPTA's Post-Secondary Transition Night on November 9 at 7 PM at Jericho High School. The evening will feature many workshops and booths covering various topics. Click here for details: http://bit.ly/2h64K6J
*SEPTA於11月9日晚上7點在JerichoJ高中舉辦講座, 討論中學高等教育的轉銜課程,請別錯過。點擊這裡查看詳細信息:http://bit.ly/2h64K6J
*We are fundraising for the Beaumont School District in Texas, which was greatly impacted by Hurricane Harvey. Building principals will be emailing parents with more details this week.
*Jericho學區正在為得克薩斯州的博蒙特學區籌款,博蒙特學區(Beaumont School District )受到哈維颶風的嚴重影響。本週,各校校長將通過電子郵件向家長發送更多如何幫助他們的細節, 敬請關注!
德州捐款細節:

From: Donald F. Gately
October 26, 8:18 AM
Parents of Middle School Students (ParentsofMiddleSchoolStudents@jerichoschools.org);
Good morning,
Immediately following Hurricane Harvey, our district reached out to the Beaumont School District in Texas to see how we could help. They are still assessing their situation, but they did respond with their greatest needs. I have reached out to the principal, Anetra Cheatham of Smith Middle School,  to make a connection and express our support.
The students there wear school uniforms (even though it is a public school district… interesting). Most families cannot replace their children's uniforms so they are asking for gift cards from Amazon, Walmart, Target. Visa, Mastercard, or American Express in order to replace uniforms.
$100 can buy five to seven new uniforms. Checks can also be written to Beaumont ISD Hurricane Harvey Relief Fund. In addition, the pre-school children desperately need underwear and socks (ages 3-5). You can drop them off at any office at the middle school.  We will pay to ship those items to Texas.
The Beaumont School District is a high-poverty district. I know our assistance would be so greatly appreciated. All donations can be sent to the middle school principal's office.
As always, thank you for all you do.
Don
親愛的家長︰
哈維颶風之後,我們學區聯繫了德克薩斯州博蒙特學區,想知道我們能夠如何幫助他們。雖然他們還在評估他們的情況,但目前已知他們的基本需求如下︰
那裡的學生需要制服(即使是公立學區)。目前大多數家庭沒辦法購置新的制服,所以他們要求亞馬遜,沃爾瑪,Target的禮品卡,或者Visa, Mastercard,AmericanExpress禮品卡以購買新的制服。100美金可以買五到七套新的制服。另外可以直接以支票捐助,支票抬頭:Beaumont ISD Hurricane Harvey Relief Fund (颶風哈維救濟基金)
此外,學前兒童迫切需要內衣和襪子(3-5)歲.。我們將支付將這些物品運送到德克薩斯州的運費。 博蒙特學區是一個高貧困地區。我知道他們一定會非常感謝我們的協助。
各校校長敬上
*想要知道更多進一步的消息和細節,請電洽各校校長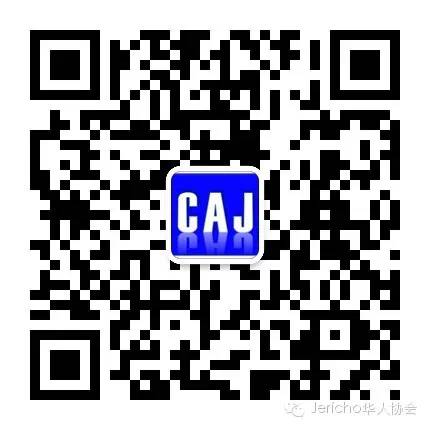 請掃描二維碼,繼續關注Jericho華人協會信息